Cory Brown Named Executive Vice President of Tnemec Company, Inc.
Long-time Tnemec staff member named to new executive position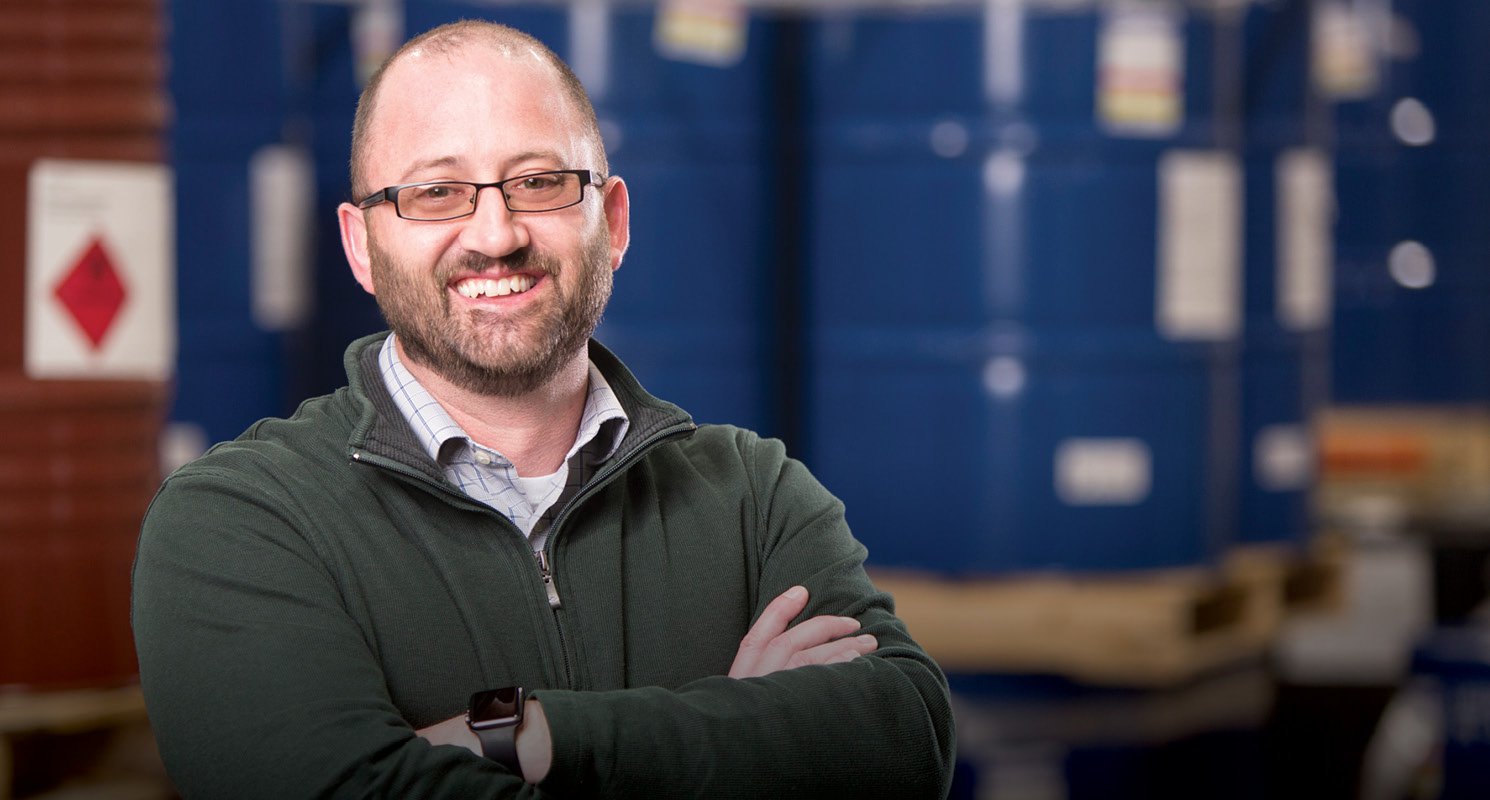 (KANSAS CITY, Mo., Sept. 15, 2020) – Tnemec Company Inc., a leading manufacturer of high-performance protective coatings, has named Cory Brown Executive Vice President, according to Chase Bean, President & CEO.
"Cory has served an important leadership role at Tnemec in many facets," Bean acknowledged. "With more than 20 years in the coating industry, he offers expertise in employee training and management, product development, operations and competitive analysis."
Prior to his current position, Brown served as Vice President of Operations, Vice President of Technical Services and Director of Technology Integration. Aside from these positions, his experience includes seven years as a senior technical service representative and five years as a production supervisor at Tnemec.
In his new role, Brown will oversee all manufacturing operations, distribution, technical service, and customer service, as well as assume a leadership position for subsidiary operations at Tnemec Coatings (Shanghai) Ltd. and Tex•Cote LLC.
"I look forward to helping continue Tnemec's legacy as a performance-focused, customer-centric coatings provider," noted Brown. "Our company places great importance on communicating with industry organizations, our clients and representatives in the field, and our internal employees, which helps us keep our products innovative and our customers happy."
Throughout his career, Brown has emphasized the importance of personal relationships and customer service in every aspect of the business.
"If you have good personal relationships with customers and colleagues, you are also providing great customer service," Brown added. "I want to ensure that everyone we do business with is provided with outstanding service that has become a Tnemec trademark."
Brown is a certified coating inspector with NACE International, and is active in various industry-related organizations, including the Society for Protective Coatings (SSPC) and the American Water Works Association (AWWA).
Brown attended Park University in Parkville, Mo., where he studied Management and Finance and graduated summa cum laude with a bachelor's degree in Business Administration. He also holds an Executive MBA from University of Missouri-Kansas City.



ABOUT TNEMEC (pronounced/tuh-knee-mick)
Established in 1921, Tnemec Company, Inc., manufactures more than 120 architectural and industrial coating products at facilities in Kansas City, Baltimore, Dallas and Shanghai, China. Headquartered in Kansas City, Mo., Tnemec also operates distribution facilities in Atlanta, Dallas, Indianapolis, New Orleans, Seattle and Compton, Calif. In addition to the company's American network of technical representatives, Tnemec has technical representatives in Canada, the Dominican Republic, Puerto Rico, Trinidad and China. For more information about Tnemec, or any of its products, call +1-816-483-3400; write to 6800 Corporate Drive, Kansas City, Mo., 64120-1372; or visit www.tnemec.com.

E-News
Coating News Direct to Your Inbox
Stay informed about industry news and innovative coating products via email.
Reach Out to Tnemec
Get the Information You Need
Contact us now and request the exact information you're looking for. We look forward to getting you an answer ASAP.
Contact Your Rep
Looking for Some Local Coatings Guidance?
Reach out to one of our knowledgable and reliable representatives near you.