AAMA Performance Standards Explained
This blog explains and compares the AMMA performance and specification standards as they stand today. These standards were introduced to assist owners, architects, and contractors in identifying superior finishes for weather resistance and long-lasting appearance.
When choosing high-performance finishes and coatings, owners, architects, and engineers strive to choose a durable, energy-efficient, low-maintenance solution. Along with these attributes, finishes that provide durability, exceptional color and gloss retention, and long-term corrosion protection for metal substrates, are of key importance. Performance standards help owners and specifiers determine which finishes have these desired attributes, and also provide a basis for comparing products.
AAMA, or the American Architectural Manufacturing Association, is a national trade association that establishes voluntary standards for the window, door, and skylight industry. AAMA standards provide a set of test criteria and specifications designed to determine a minimum level of finish performance available on aluminum-clad windows, doors, and panels. These standards were introduced to assist owners, architects, and contractors in identifying superior finishes for weather resistance and long-lasting appearance.
For a considerable number of years, AAMA 605.2-92 represented the highest-grade performance for architectural aluminum extrusions and panels. With advances in technology, AAMA 2605 was introduced in 2001 and refined in 2005. In conjunction with 2603 and 2604, they address longer-term performance. These new performance standards created increasingly stringent performance requirements for "good," "better," and "best" grades of factory spray-applied organic coatings. Best: 2605-05, 10 years color retention and chalk resistance; Better: 2604-05, 5 years color retention and chalk resistance; and Good: 2603-03, 1 year color retention and chalk resistance.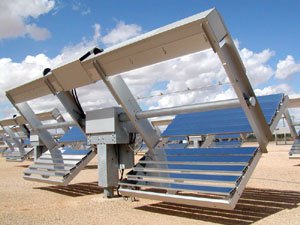 Comparing Standards
AAMA 2603-03 is primarily used for interior, light commercial, and residential-grade coatings less than 1 mil thickness. AAMA 2603-03 specifications point to ASTM test methods and performance criteria to evaluate color uniformity, specular gloss, impact resistance, and chemical resistance. A one-year weathering test in a South Florida environment is optional.
AAMA 2604-05 and 2605-05 are applicable to coatings greater than 1.2 mils in thickness and are intended primarily for commercial and architectural-grade applications. Both standards utilize the same ASTM test methods as AAMA 2603-03 but include additional test methods and acceptance criteria for abrasion and chemical resistance and weathering.
Weathering tests evaluate color retention, chalk resistance, gloss retention, and resistance to erosion after mandatory extended exposure in the generally hot and humid South Florida environment. AAMA 2605-05 is a ten-year superior performing specification with increased performance to AAMA 605.2-92 in the areas of color and gloss retention, abrasion resistance, salt spray, and humidity.
It is important to note that AAMA 2604-05 and 2605-05 are intended for factory-applied coatings and contain test criteria not directly related to air-dried fluoropolymers such as Fluoronar and HydroFlon. Performance tests include color uniformity, specular gloss, dry film hardness, film adhesion, impact resistance, chemical resistance, corrosion resistance, and weathering. The industry standard for air-dried fluoropolymers regarding performance is to confirm the long-term weathering properties of the test method within the AAMA standard.
AAMA Specification Standards
These three specifications apply to progressively stronger levels as indicated by South Florida outdoor exposure and laboratory accelerated testing results as shown below:

AAMA Standards and Tnemec Fluoropolymer
Fluoronar and HydroFlon are third-generation, high-solids, air-dry fluoropolymers. Tnemec refers to AAMA standards, both AAMA 2604-05 and AAMA 2605-05, when evaluating the weatherability of both the Fluoronar and HydroFlon family of products. A variety of colors in a gloss sheen were tested and met the weathering requirements set in AAMA 2604-05 and AAMA 2605-05. The gloss formula used was then down-glossed to the necessary semi- or satin versions (e.g. Series 1071(V) and 1072(V)).
Additionally, both Fluoronar and HydroFlon are also undergoing testing per EMMAQUA, or Equatorial Mount for Mirrors for Acceleration with Water, which is the most widely used outdoor accelerated weathering test. This test protocol is specifically designed to emulate extended sunlight exposure. Current results of EMMAQUA testing for both HydroFlon and Fluoronar show an 80% gloss retention and a 0.32 Delta EHunter (0.24 Delta E00) color change after 4,500 megajoules per meter squared (MJ/m2) of UV exposure. According to Atlas Material Testing Solutions, the testing laboratory conducting the EMMAQUA testing, the average annual total UV radiation in South Florida is approximately 280 MJ/m2. Using this as a reference, 10 years of South Florida radiation equates to approximately 2,800 MJ/m2. As HydroFlon and Fluoronar testing per EMMAQUA, with 4,500 MJ/m2 of UV exposure, equates to approximately 16 years of average South Florida radiation.

TnemecU
Want to Earn Some CEUs?
Check out all of Tnemec's coating courses, available on demand and in person.
Sustainable Building
Need Coatings for LEED Projects?
Tnemec offers a long list of low VOC coatings built to protect sustainable structures.
Contact Your Rep
Looking for Some Local Coatings Guidance?
Reach out to one of our knowledgable and reliable representatives near you.